Feedback from some of our customers.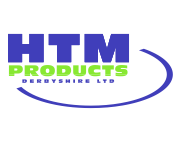 "Premier Savings have helped our business to target, in volume, demographic areas which suit certain aspects of our business.

If, for instance, we wanted to offer a certain range of budget bathroom suites, we can quickly target our potential market without wasting time or money, or we can advertise our exclusive Stone Room to the higher-end market.

We are a regular customer of Gregory's, and I have always found him to be honest and professional, and have no doubt that if your promotions are well thought-out, they will be a benefit to your business.

Should you wish to speak to me, please don't hesitate to ring on 01246 250 811"
Jon Knapp
---

"Our company has used Premier Savings since 2006 to deliver our marketing leaflets.

In fact, I believe we were their first client.

We've been pleased over the years with the response we have received when we distribute them. We get a good calibre of enquiries from all areas around Chesterfield.

They have a proven method to target home-owners which is especially important to us in gaining prospective customers.

It has also saved us a lot of money in the process. I would be happy to give a reference for them to anyone wishing to use a quality company"
Mark Eales
---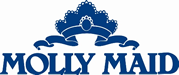 "I have known Premier Savings since 2007 and have used their distribution services, this has proved successful to our growth.

We are highly satisfied and will always recommend his service"
Angela Lofthouse
---

---
"We use a variety of advertising methods to make the local public aware of our heating and plumbing company. We find leaflets to be very effective in accomplishing this.

Overall, we get a good number of quality enquiries when distributing them to selected areas.

We have used the distribution services of Premier Savings since January 2013.

They offer a good service. We especially appreciate how they can target privately-owned homes very effectively.

We would recommend their service"
---

John Beevers
---
---
---
Call or email us today using the contact details at the bottom of this page to discuss your ideal target audience and how we can best get your marketing message in front of them.